Programs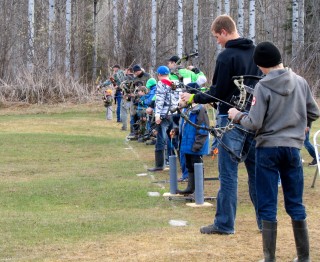 Junior Olympic Program
This program is open to any youth holding a club membership (including family memberships). Any youth wanting to learn more about archery who are not members are also welcome come down and see what archery is about. Membership is required to participate and will be available throughout the program (legal guardians will be required to register anyone under 18).
Starting May 24th 2017 JOP will be held on Wednesday evenings from 6:00pm to 7:30.
Registration will be open from 5:30 to 6:00pm on May 24th.
Volunteer will be needed so please consider offering your time and please contact Wil (wil@helixcommunications.ca) for full details.
Photos